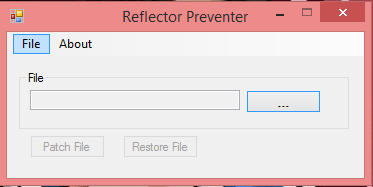 This program makes it harder for someone to decompile your program with reflector.
How to use:
Select your .net compiled program and click patch.
To make it so you are able to open the binary with reflector simply select the file and click "Restore File"
This program may throw false positives with some anti virus software.